Sirehna can provide a virtual image of your vessel that can simulate boat's performances.
This concept can also allow access to every bit of information on a ship, from engine performance to hull integrity, available at a glance throughout the full lifetime of the vessel.
The use of a virtual model such as the digital twin during operation, provides a great opportunity to visualize all important components, carry out analyses, and improve the operation on the ship's structural and functional components.
This can also lead to an extension of the ship's lifetime, as preventive measures will be taken to avoid damages.
Analytical model for structure & hydrodynamic
Information modelsfor system & components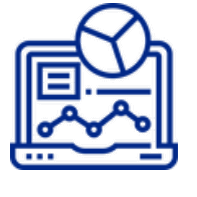 Sensors & process data from the real vessel
DSS - Decision Support System
Virtualized communication networks
Full standard modes & options
Sensor & position reference
System data processing
Economic heading
Onboard DP capability
Onboard consequence analysis
Relative positioning
Automatic standby in wind field
Automatic fast transit
Real time route optimization
Fast and safe wind turbine approach
Ship modeling
Digital twin
Worldwide services & training
Offline remote support
Sirehna Decision Support System (DSS) offers a fully customizable dashboard in which can access all statistics and figures of past and actual operations.
Whether you need to know what happened last week or this very moment, you have access to all you data on a dedicated server for easy access at any time by dedicated users.
Sirehna Decision Support System (DSS) presents optimal order of visit to the WT, based on criteria (actual weather conditions, choosen route...) and adapt in real time your vessel performance depending on your criteria which allow you to estimate your fuel consumption and time travel.
HMI will display the station keeping conditions on the listed wind turbines, and an optimal operation plan. Select the time window of the day & display the conditions at the chosen time of the day.