The SIREHNA DP System is a certified redundant Dynamic Positioning Control System (IMO DP1 and DP2) with integrated Joystick Control System and wheel mark Track Control System (TCS). This system results from more than 30 years of expertise in hydrodynamics and control of marine systems.
Sirehna offers a full range of dynamic positioning systems that are designed to fit all types of propulsions and vessels.
Joystick Control System
DPO
DP1
DP2
Compact Station
Portable DP plug & play
SIREHNA takes pride into its rapidity to answer and its adaptability to any costumer's need. Our dynamic positioning systems are adaptable to your specific uses and modes or functions that do not exist yet, will be developed according to your expectation in short time.
Typical Dynamic Positioning applications

Joystick Control
Sending coordinated orders to the entire set of thrusters through a 3-axis Joystick

Keeping heading and position with precision

Station Keeping
Allowing the ship to keep position and heading as specified by the captain

Automatic mode with adjustable functions

Track Keeping
Driving the ship through specified waypoints with accuracy

Adjustable speed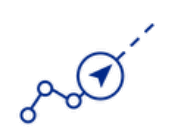 Auto pilot
Keeping heading while under way by driving the stern thrusters

Driving the ship to a specified heading with high accuracy

Adjustable speed and heading

Anchor Mode
Keeping constant heading while the vessel is anchored

Taking the optimized heading position

Auto Area
Keeping your vessel in a definite watch circle

Noise and vibration reduction, low fuel consumption & green house gas emissions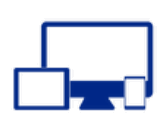 DP Repeater
Viewing your DP system wherever you are

Virtual joystick function for maneuvering, mooring & docking

Full DP HMI display WiFi connected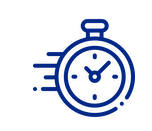 Turbine transit mode
Automatic standby in wind field
Automatic fast transit
Real time route optimization
Fast & safe wind turbine approach

Automatic Planification System (APS)
Road planification, folllowing nautical and weather conditions

Reduction of the yatch motion to increase the comfort onboard and optimization of energy consumption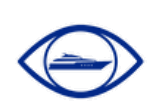 Short Range Surveillance on station keeping mode
Detect and track potential risks, according to defined criteria

Connected to SIREHNA DP system, the short range surveillance solution around the vessel offers higher safety level for guests swimming watch and tender boarding

Advanced Sensor analysis (ASA)
Night and day security improvment of ship's area

SMS alerts & automatic detection of potential intruders or moving objects
Sirehna delivered a tailor made recognized Dynamic Positioning training course program to operational deck officers, technical- and on-shore personnel based on the Nautical Institute (NI) standards for Dynamic Positioning training.
Sirehna course programs include:
DP Induction
DP Operator
DP Maintenance
DPO & DPM combined
Modular & customized training courses
For more information, have a look at our Dynamic Positioning training program here
SIREHNA Dynamic Positioning System and Autopilot are certified by Bureau Veritas & CCS, witnessing their compliance to international standards (DP1/DP2).
Sirehna DP systems are also compliant with all classification societies (DNV, RINA, ABS, Lloyds, NK...)