Sirehna Maritime Optronic Surveillance system , MOS, offers Automatic detection, tracking & geolocation of any potential threat on the surface.
MOS can detect Moving or stationary objects appearing anywhere within a range up to 3000m, with sea state condition up to 3.
MOS offers automatic camera tracking & identification as well as real time analysis on specific criterias (position, speed and course).
MOS software solution is made up of one or more graphical user interface with video display, radar view, alarm monitoring and zoom panel. MOS allows to display up to 6 thermal cameras with video streams analysis, pan tilt zoom control and coverage over 360°

Motion & Objects detection
Automatic thermal detection, tracking & geolocation of any potential threat on the surface
Moving or stationary objects appearing anywhere within a range up to 3000m with sea state condition up to 3.
Small boats (Jet-ski, dinghy, buoy, sailing boat, rhibs…) up to 8m, depending on the set up of the cameras and location of the cameras

Objects Tracking
Detection & tracking of potential threat
Surveillance of the horizon
Embedded thermal / daylight camera

Alerts Management
Real time analysis on specific criteria (position, speed, course). Alerts based on CPA & BCR
Automatic camera tracking
Automatic identification

Graphical User Interface
2 graphical user interface for video display, radar view, alarm monitoring & zoom panel

Calibration, correction, numérical stabilization & projection with birdview or spherical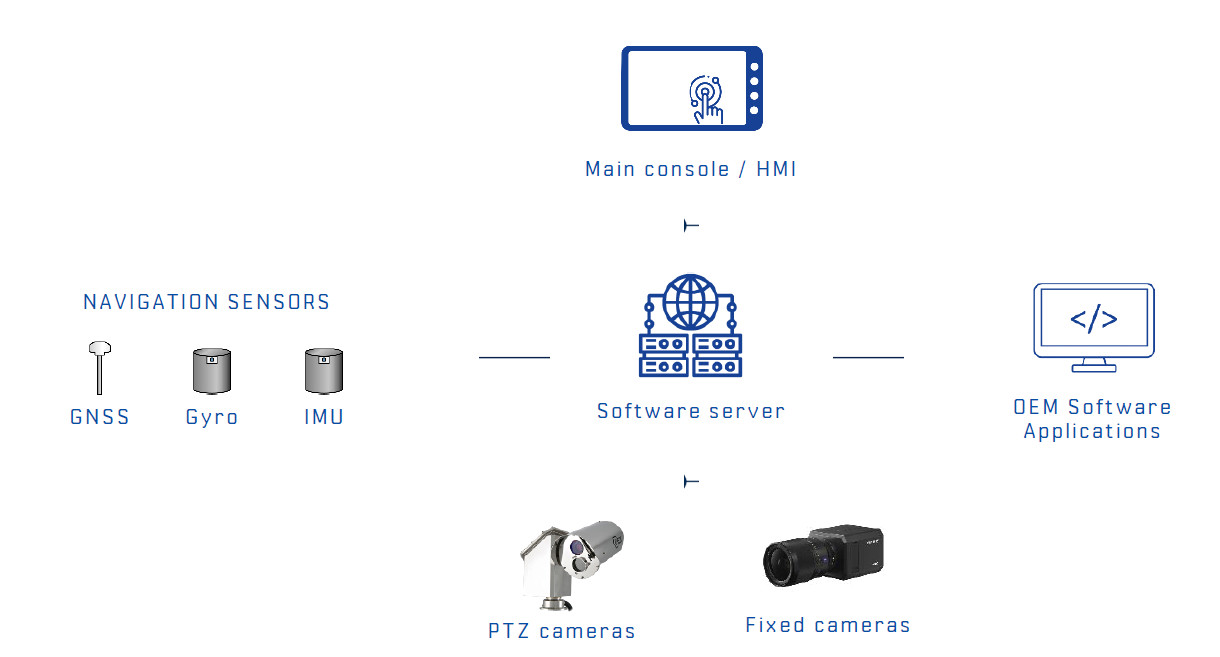 Up to 6 cameras (4k) for 360 coverage