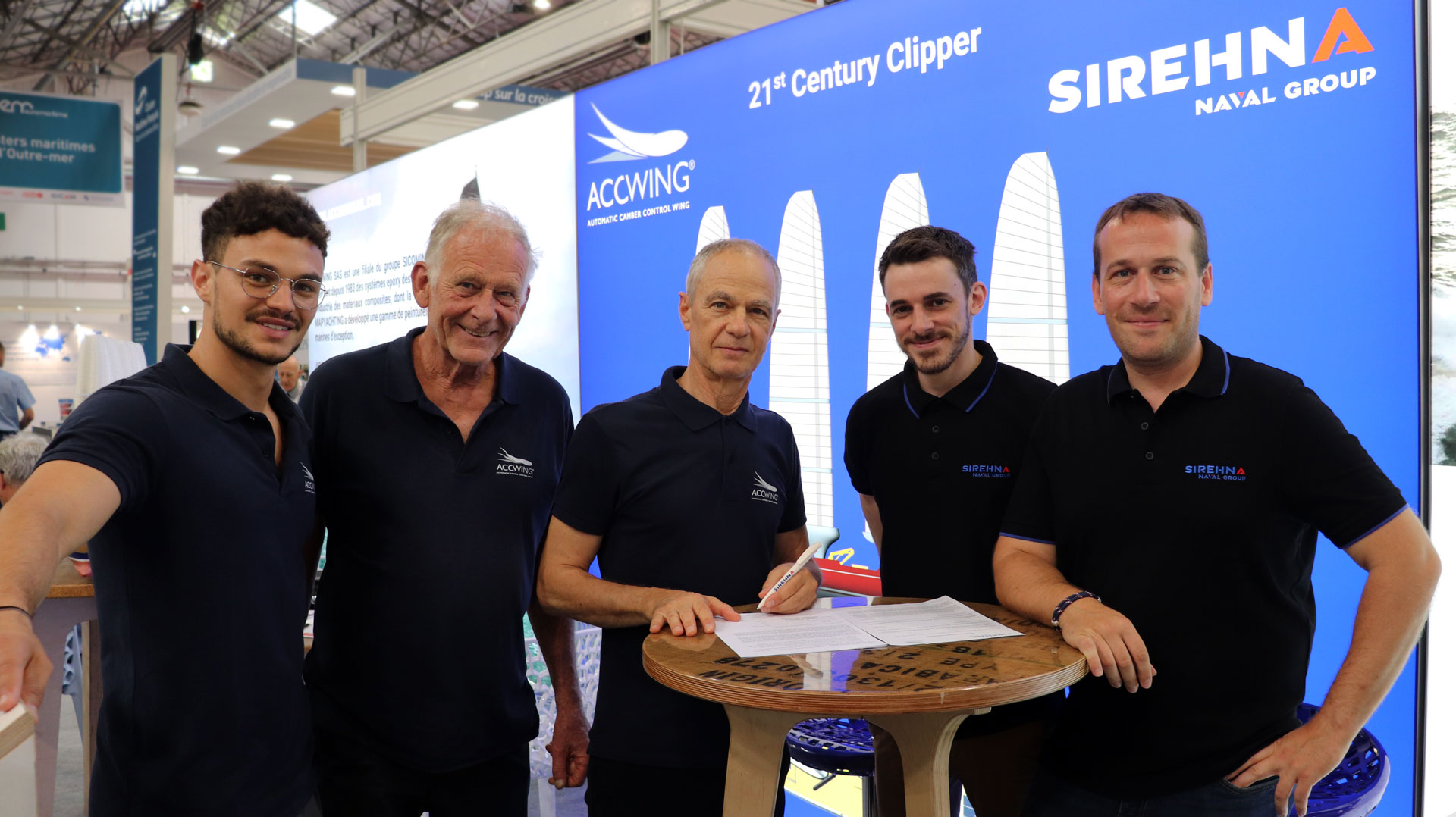 ACCWing & SIREHNA, subsidiary of NAVAL GROUP, are pleased to announce a collaboration to develop the patented wingsail concept led by French inventor Hugues de Turckheim and Philippe Marcovich.
Within the context of the collaboration, a series of calculation of both hydrodynamics & aerodynamics have been performed in order to estimate the performance of the concept on a 65m clipper equipped with 4 masts of 35m and a total of 900m2 of sails.
SIREHNA is bringing its expertise in terms of system automation on naval platforms as well as its skills in aero-hydrodynamic calculation, modelling and optimisation.
With its 35 years of experience, SIREHNA develops the physical modelling of ACCWING wings and its environment. SIREHNA also contributes to the development of the automation and optimisation of the positioning of the wings in order to maximise their efficiency and make them operable with a reduced crew.
SIREHNA's expertise also allows it to contribute to the development of efficient methodologies validated by the authorities, aimed at refining the calculations of the moment of inclination to the wind in relation to the basic regulatory criteria, and the studies of the rig drag with ironed sails.
ACCWING carbon fibre masts supporting the wings are manufactured by epoxy infusion or prepreg.Both stayed and unstayed masts are non rotating and of elliptical shape, without spreaders.
Where weight is less a concern, they can be pultruded with constant round section. Another option can include rotating teardrop profile masts. An ingenious internal batten and camber inducing system is manufactured in a semi industrial process.
A proof of concept prototype was built by Crazy Lobster company in Brittany. A 33´ day sailing catamaran designed by Julian Spooner carries a 60m2 wingsail.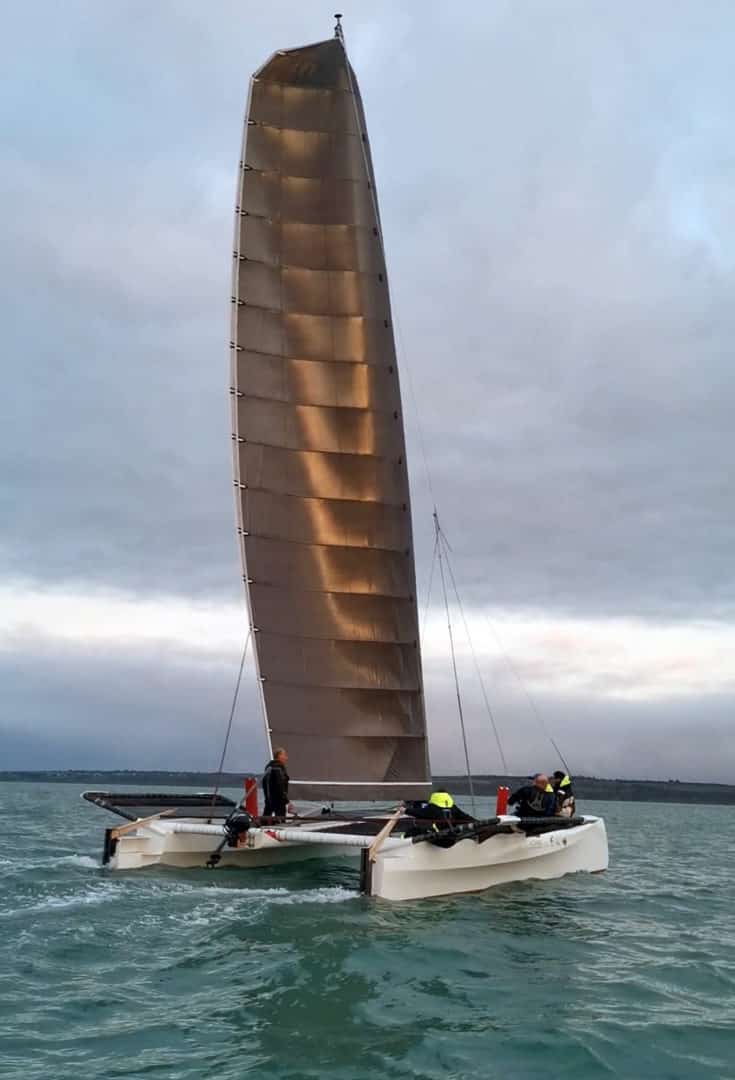 Camber control of the wing is semi automatic. Under development is a program leading to full automatic control of the wing with joystick steering in collaboration with SIREHNA.
ACCWing can carry masthead sails in light winds and storm jibs in rough weather with the wing fully lowered or partially reefed.
As the wingsail is balanced around its mast, such as a rudder blade, loads on the main sheet are minimal. ACCWing is softer on a boat's structure than a classic stayed rig, contributing to weight and cost reductions.
For more information, visit ACCWING website